One of the things we're most excited about at our upcoming event, "The Faithful Artist," is a juried exhibit featuring four local artists. As part of the application process, we asked each artist to reflect on the relationship between their work and their faith. We've highlighted a few of their responses below, and we're excited to see their created works on display soon!
Q: What life rhythms or habits have you adopted in order to receive or happen upon artistic inspiration? What practices have you found most edifying? What has surprised you?
"The best life rhythms or habits that have helped my with my work are simply slowing down, taking time to reflect on what God may be stirring me, and focusing on what I want to make rather than what I think others want me to make. The most edifying times in the studio are when I am alone and feel like I can commune with God in the quiet. What has surprised me is that during my most tumultuous seasons of life, my work has thrived in a way. I think God has used it to provide consolation and I am more desperate for the Truth of God in those seasons; I think they work with each other."

Lane Geurkink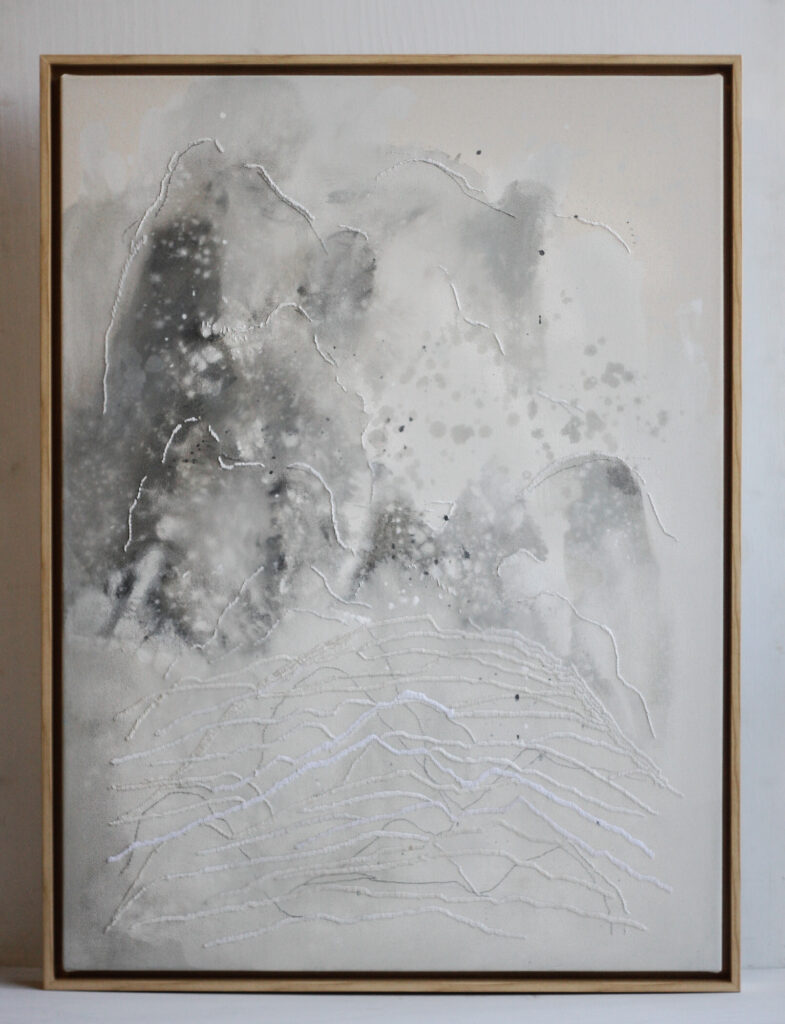 "The belief that God has given me art, creativity, and an imagination to enjoy with him has changed the way I make art. I thought for years that I needed to be successful in an external way to deserve that part of my life. The practice of replacing these untruths with the belief that he is kind and interested in hearing my ideas and fears about what I make has freed me to pick myself up after failures and to take more risks in the ideas I pursue."

Laura Dreyer
"Reading and listening to theological and philosophical discourse often sparks imagery. In fact, just trying to live a God-honoring life in today's world is usually enough to generate an idea. Sometimes an object will really grab my attention, and in the mental exploration of why I am interested in a rock, or a rusted piece of machinery, an idea will emerge."

Isaac Karner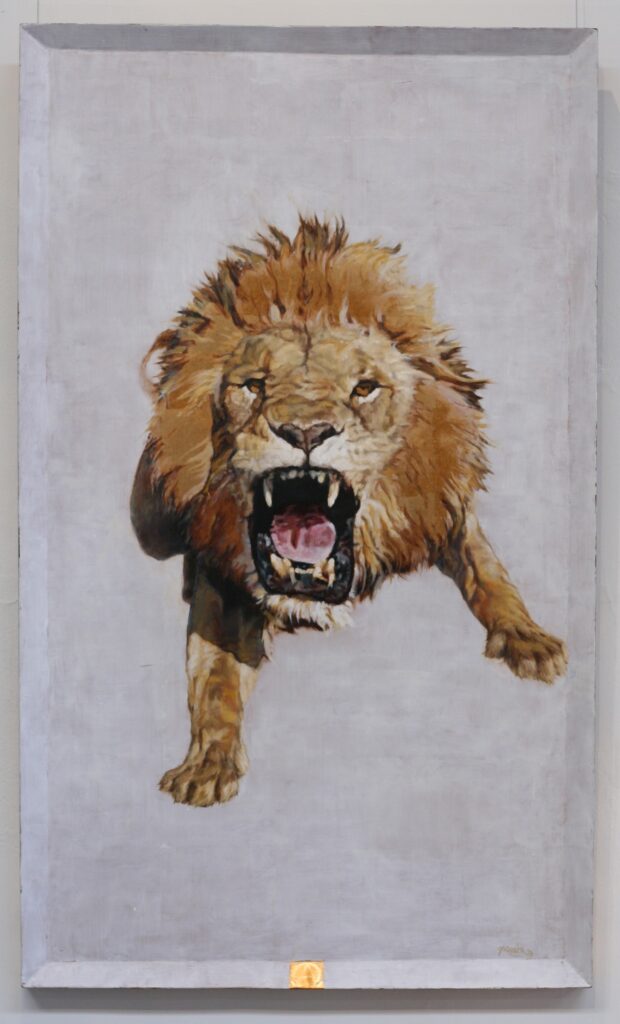 Q: Tell us about your creative process: What are your inspirations? What does a day in your studio look like? What materials and techniques do you use?
"My art is usually the culmination of a train of thought. I use the creative process to work out ideas about life, faith, family, and my own psyche. They are a picture of a struggle I have gone through or am in the midst of. My creative process either begins with reading and journaling, or is sparked by an object that holds aesthetic value and can act as a symbol. Many times, I incorporate these objects into my paintings to draw on their symbolism."

Isaac Karner
"Night has always acted as a clarifying time for my imagination to speak loudest to me. I love sitting down with graphite and paper to let whatever faces come to mind out onto the page. I think of them as silent, comforting presences to myself."

Laura Dreyer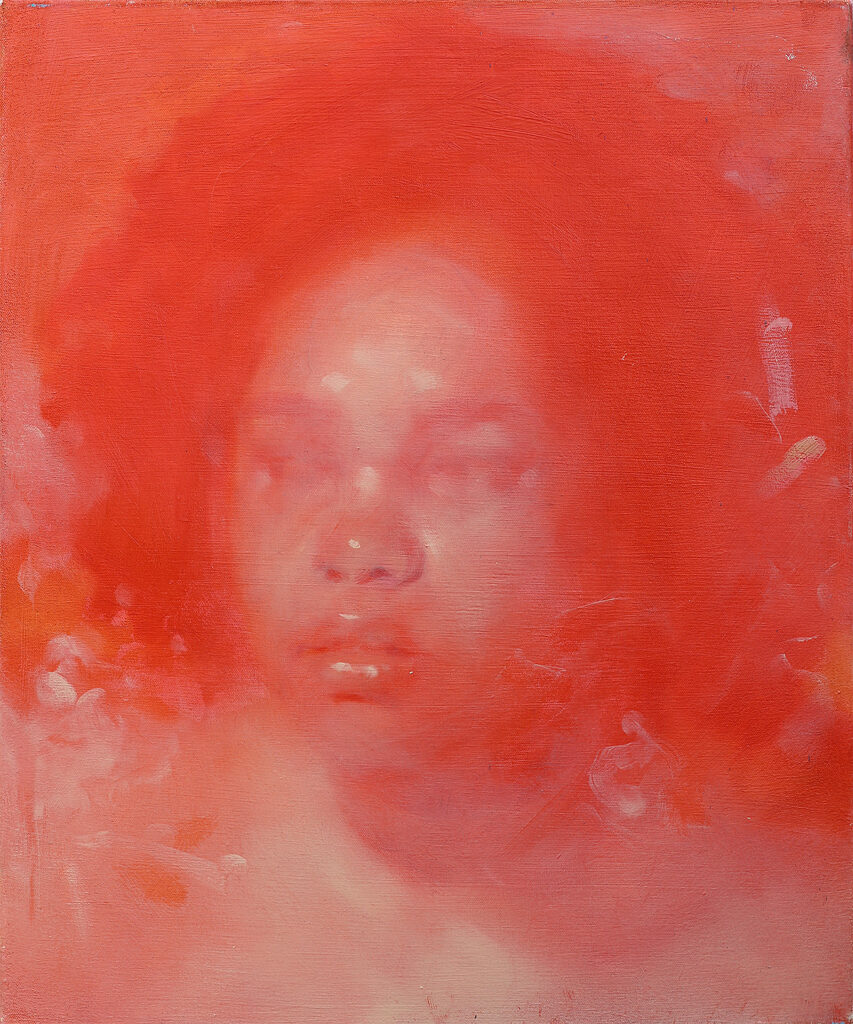 Q: One of the challenges of being an artist who is a Christian is finding a middle place between producing "Christian" art and creating art that explores God's beauty and truth in a more nuanced. How do you navigate this challenge? What does this mean for the art you create?
"One of the most wonderful things about art is its power to communicate; with abstract art, I find it's a wonderful source to evoke emotion while maybe not knowing exactly what you're looking at. My hope with my work is that a viewer–whether Christian or not–can see it, feel something, and engage with that feeling, or to view it and simply appreciate the beauty."

"In my experience, I've been compelled the most by art with an element of mystery. The space or question it contains would plant itself in my mind, and Jesus would often use that space to show me something about him. I used to worry a lot that my art needed to be more didactic or instructive for God, but the more I learned to trust God's pleasure in our creative acts, the more I see my role as letting ideas come to me and releasing them to their own life in the world for God to use. I believe sometimes God gives you ideas and art that heal you, and sometimes they heal other people."

Laura Dreyer
"God mimics his goodness and faithfulness so often through creation so that we, His dearest Creation, can benefit from His beauty and loving care. In a painting of a bird in flight or in the face of an old man gazing into an ocean of smoke and sea (two of my works that aren't overtly "Christian"), viewers don't realize right away that what they're looking at is the result of pouring over God's word and depicting what He says about how he created us and the message given to us through these natural scenes."
Jake Weidmann